So we will speak "Bubbles" because the secret has lasted far too long! I am aware of the risks I take but I must confess: the secrets of champagne!
CHAMPAGNE: WHERE ARE YOU FROM?
First of all, we must understand why champagne is so special and unique. First, the champagne is from Champagne! This sounds obvious, but it is often very useful to remember it: only an effervescent vinified and aged (min. 15 months) in the appellation area will have the right to the sweet and noble name of champagne…
As a reminder, only 5 departments (all or part) are eligible for the:
Marne (66%),
Dawn (23%),
Aisne (10%)
Haute-Marne and Seine-et-Marne.
"But I've already tasted California champagne!!!"
Well, no!!! It may well be the best sparkling wine in the world, but it will never be a champagne.
I FIND IT TASTES LIKE GRAPES!?
Before obtaining champagne, it is first necessary to make a still wine (a white wine). This wine can be made from chardonnay (white grape variety), pinot noir and/or pinot meunier (red grape varieties with white juice). These three varieties are most often blended but not necessarily. This is called white white (100% chardonnay) or white black (100% pinot noir and/or miller).
Each wine blend gathers different grape varieties from different plots and/or different villages. All this in order to obtain the best white wine, representative of a winemaker or a Champagne house. At this moment, it is not yet champagne but a light white wine (approx. 9°) and rather acid.
Anecdote I-show-off-at-a-party
0.3% of the vines planted are arbane, petit meslier, pinot gris vrai and pinot blanc vrai. They are the 4 other grape varieties authorised in the Champagne appellation.
BUT THEN: HOW TO MAKE CHAMPAGNE?
In Champagne, we will speak about traditional method, also called Champagne. To set against… well, everything else. This is what makes the charm and excellence of our champagnes (and most French crémants).
This method is based on a particularity:
SECOND FERMENTATION IN BOTTLE !!!
It is still today, the method which makes it possible to obtain the most finesse and elegance. This is a method where the wines are bottled with a tirage liqueur, made up of yeast and sugar. The yeast will eat the sugar (It's so good) and turn it into alcohol. This then brings the white wine from 9° to 12 -12,5° BUT it will especially release CO2 which will find itself enclosed in the bottle. Once the yeasts are dead, they must be removed from the bottle, even if it means losing nectar. This is when the missing liquid is replaced with shipping (or dosage) liquor. This liqueur makes it possible to correct and standardize a champagne, making it correspond to the image and especially to the taste of a champagne house or a producer.
According to the dosage in liquor one will obtain:
Brut nature : 0-3 g/l
Extra brut : 0-6 g/l
Brut : 0-12 g/l
Extra dry: 12-17 g/l
Dry: 17-32 g/l
Half dry: 32-50 g/l
Sweet: + 50 g/l
HOW CAN YOU HAVE THE SAME TASTE FROM ONE YEAR TO THE NEXT?
In Champagne, there is one type of champagne more present than the others (90% of the total production) : it is the Brut Sans Année or BSA (Brut non vintaged) !
In this category, it is possible to blend the wines of the year with wines from previous years. These are the reserve wines. The latter, which come from the best parts of each harvest, allow an almost identical result to be obtained from one year to the next.
However a small part of these champagnes keep the privilege to become vintage !
IT'S NOT AGE THAT COUNTS!
To make vintages, it's like traditional champagne. With the exception that they only come from one and the same harvest. Minimum 3 years ageing in the cellar. These bottles will become the expression of an extraordinary year and the know-how of a winemaker and/or a cellar master.
SMALL PRODUCER OR BIG HOUSE?
In Champagne, trading houses sell on average 80% of the volume of bottles sold each year. They always make sure to provide you with a constant product but with the exception of which great houses (ex. G.H.Mumm Sélection Grand Cru, Pol Roger cuvée Pure, Deutz…) many houses lack soul !!
However, there are many champagne winemakers who know how to get noticed. I think of Christophe MIGNON, TARLANT, Françis BOULARD, and many others… but these are real champagne goldsmiths. And just as a quality jewel cannot be bought in a supermarket, a good bottle of champagne will be found at an independent wine store.
GOOD SPARKLING OR BAD CHAMPAGNE?
A question that comes up often and makes sense. The only information to remember is "good or bad"! Whatever the product, there is too much diversity in wine to waste time drinking bad wines.
Then for the question of the choice between crémant and champagne, it is necessary to see several elements…
Price: Yes! You had to talk about it. Champagne is expensive! Just for the grapes. 1kg of grapes can be bought for around 5.50€ (up to 7-8€ for the Grand Crus). Knowing that it takes 1.2kg to produce a bottle of champagne, a 10€ bottle in the supermarket will not be good!
Taste: comparing a crémant and a champagne is a bit like comparing two white wines. Some may resemble each other but depending on the origin, the soil, the grape varieties, the ageing time (9 months minimum for a crémant), they may just as well be opposed.
In short, the only real common point are the bubbles. So only one rule to remember…
BUVEZ BON !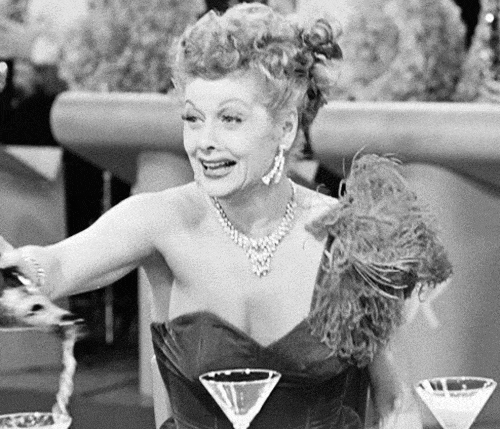 BUT SO WHAT TO CHOOSE? (in France)
IN THE SUPERMARKET:
Count about 25€ for a champagne worthy of the name!
Mumm Cordon Rouge (24,90€ at Auchan)
Follet-Ramillon Harmonie 2006 (22,70€ at Carrefour)
Philipponnat Royal Réserve (25,90€ at E.Leclerc)
AT THE WINE STORE:
Easy to find
Besserat de Bellefon, Cuvée des monines (24,95€ at Nicolas for New Year's Eve)
Brimoncourt, Brut régence (29,50€ at Nicolas)
Bruno Paillard, Extra brut (32,85€ at Nicolas for New Year's Eve)
We're gonna have to search
Françis Boulard, Les Murgiers ( ~ 35€ at an independent wine shop)
Jacquesson, Cuvée 739 or 740 ( ~ 44€ at an independent wine store)